Because of Lana's unique and rare talent many new and repeat customers come to us from all over the United States and from other countries.
Please contact us for hotel and lodging information. Our out of state customers usually fly to Chicago in the morning of their procedure and leave in the evening or the next day. If needed we can arrange for pickup and drop off from O'hare (same day morning pickup, same evening or next day morning drop off. A hotel pick up and postprocedure drop off can also be arranged for an out of state customers who decide to stay in recommended nearby hotels.
To see our "Questions and Inquiries " form please scroll all the way down
We now have over 4,000 fans on Facebook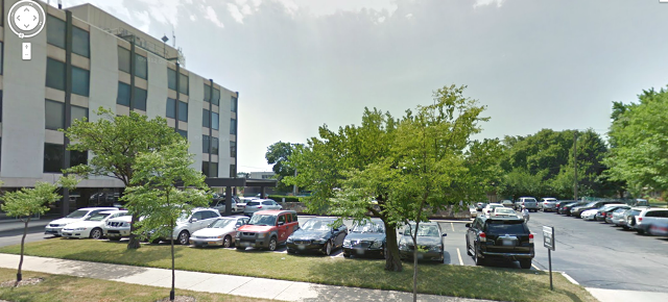 Our office building . Free parking lot as you can see on here. First floor is a Bank ( same entrance as bank, 3 rd floor Sw # 320A
Initial Consultation is required for all new customers
To book a consultation, please visit " Consultation-Online booking " page.

Please, note that due to high call volume we are unable to call everyone back. For a price related inquiries, please visit " Prices and services" page. For all other questions, please schedule an initial consultation by visiting our "Consultation - Online Booking" page.
For your convenience, we offer three types of consultations:
- office
- telephone
- online via Skype

text : 847-877-6119 daily 7 am - 10:30 pm
email: lanaschluter@rcn.com

By Appointment Only - No walk-ins, please
We are usually booked at least two weeks in advance

Illinois State Law: Persons under 18 may not be tattooed, regardless of parental permission. Furthermore, it is illegal for the owner or employee of a tattoo parlor to permit a minor to enter or remain on the premises. No children under 18 will be allowed on the premises of "Chicago Permanent Makeup by Lana Schluter RN".

Please, limit number of visitors to a maximum of two people.
Please No Children under 18 y.o.
Limited wheelchair access

West Devon Ave, Suite 320-A (3rd floor)
Chicago IL 60659
FREE Parking
texting # (847)877-6119
email: lanaschluter@rcn.com



Initial Procedure, Follow up and Color Boost appointment scheduling information (existing clients only)

Due to the multiple appointment requests and limited availability, please don't wait until the last minute to schedule your second follow-up appointment. Try to schedule your six months follow-up appointment as far in advance as possible, minimum four weeks in advance, especially for Friday, Saturday, Sunday appointments and appointments scheduled during the major holidays. It is not uncommon for us to be booked 2-8 weeks in advance.
For appointment availability please e-mail, text or complete " Questions and Inquiries " form (scroll down)
A procedure reservation deposit is required to book an appointment.


Important Information regarding our location:
We are not located in downtown Chicago!
Apparently there is another Devon Ave located in Downtown Chicago with different zip code
# 60646.
Our zip code # is 60659. When searching for our location or programming GPS, please make sure you are looking for #60659 zip code.

We are located near:
- Northwest Suburbs, right next to Lincolnwood, Park Ridge, and Niles villages
- 15 minutes away from Evanston
- 5 minutes away from two I-94 exits: Peterson or Touhy Ave
- 15 minutes from I-90 exit on Cumberland.
- 20-25 minutes away from O'Hare International Airport.
Finding us is very easy according to all our suburban and out of State visitors.
Low traffic, safe neighborhood, easy to find, easy to park!
Yelp made mistake in our profile by stating that we are located in Rogers Park.
We are NOT located in Rogers Park!

Free Parking - located right by the main entrance.
- We are on the 3rd-floor Sw # 320 A
- Our building's first floor is BBCN bank (same main entrance)
- Feel free to park anywhere on adjacent parking lot, except for 15 min, 30 min, and handicapped parking.